Bath is a town set in the rolling countryside of southwest England, known for its natural hot springs and 18th-century Georgian architecture. Honey-colored Bath stone has been used extensively in the town's architecture, including Bath Abbey, noted for its fan-vaulting, tower and large stained-glass windows.
Riding the City Sightseeing buses is a marvelous way to experience this incredible city for the first time, to get to visit many of the most prominent attractions in a relatively short time period. The tour offers two routes to discover both the city as well as the countryside. The City Route takes you to all urban historic spots across 17 stops. Enjoy the panoramic view from the exclusive open-top red buses to hop-on and off at your own pace! The Skyline Route is a dream tour across the most charming countryside you will ever see.
The Abbey Church of Saint Peter and Saint Paul, Bath, commonly known as Bath Abbey, is an Anglican parish church and a former Benedictine monastery in Bath, Somerset, England.
The Roman Baths complex is a site of historical interest in the English city of Bath. The house is a well-preserved Roman site for public bathing. The Roman Baths, at the heart of the City of Bath World Heritage Site, consists of the remarkably preserved remains of one of the greatest religious spas of the ancient world. 
The Roman Baths attract over one million visitors a year – making it one of the most visited heritage attractions in the United Kingdom.
The Royal Crescent is a row of 30 terraced houses laid out in a sweeping crescent in the city of Bath, England. Designed by the architect John Wood, built between 1767 and 1774, it is among the greatest examples of Georgian architecture to be found in the United Kingdom.
The Holburne Museum is located in Sydney Pleasure Gardens, Bath, Somerset, England. It is the city's first public art gallery, the home to fine and decorative arts built around the collections of Sir William Holburne.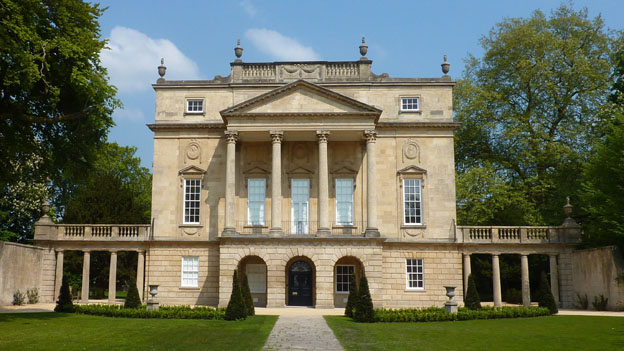 BEST BITS
Free WiFi on board.
17 hours to explore Bath.
Bus sightseeing tour.
Opportunity to explore Bath whole city in a day.
Learn about Bath's ancient Roman history and Georgian architecture.
Visit the Roman Baths for a glimpse into ancient Roman life see the Great Bath, changing rooms, hot springs, and antiquities.
Admire top Bath attractions including the grand Royal Crescent, Pump Rooms etc.
24h Unlimited Hop-on Hop-off Bus Tour with 360º  panoramic views of Bath and its surroundings.
Create your itinerary: stay as much as you wish in each stop. Take as many full loops as you wish!
Audio-guides in 10 languages to discover Baths' history & culture, and English live guide.
Entrance fees are not included.